Your Sharpest
the Safest Methods​
Experts in LASIK, Cataract Surgery, and Other Vision Correction Procedures in New York City & New Jersey
Dr. Cohen has performed 75,000 eye surgeries, including on more than 1,000 physicians. This singular dedication to surgical techniques yields superior results.
Dr. Cohen performed the first ICL implant and the first artificial corneal implant in the Tri-state area. He remains at the vanguard of refractive surgery. Watch here!
Dr. Cohen is a fellowship-trained corneal specialist. This is the highest level of training possible in cataract surgery, LASIK, and other vision correction surgeries.
What other
Doctors

say about Dr. Cohen
What other
Doctors

say about Dr. Cohen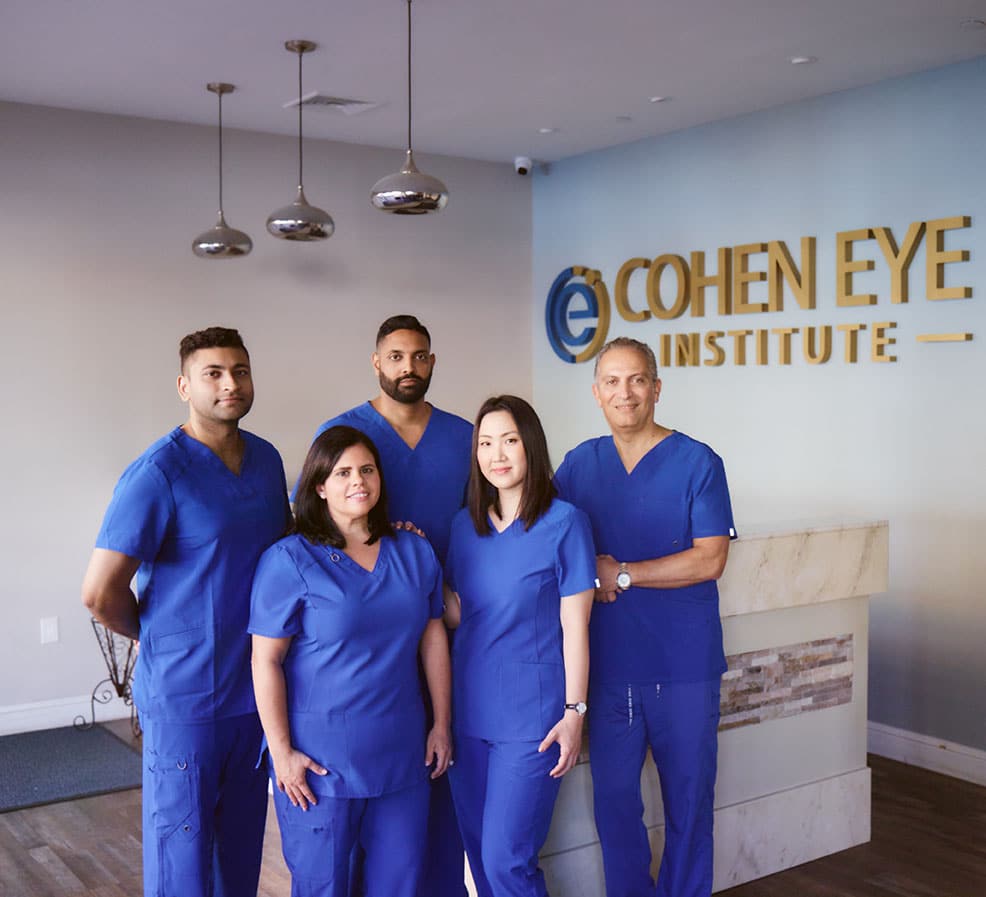 Our goal is to provide you with the sharpest vision possible while limiting risks to the absolute minimum. This goal cannot be accomplished by offering the same procedure to everyone. Most people know about LASIK and cataract surgery. But few know the benefits of Refractive Lens Exchange, EVO ICL, Topography-guided LASIK, SMILE, and other procedures for vision correction or restoration. For example, you might be interested in LASIK but did you know that LASIK cannot restore reading vision?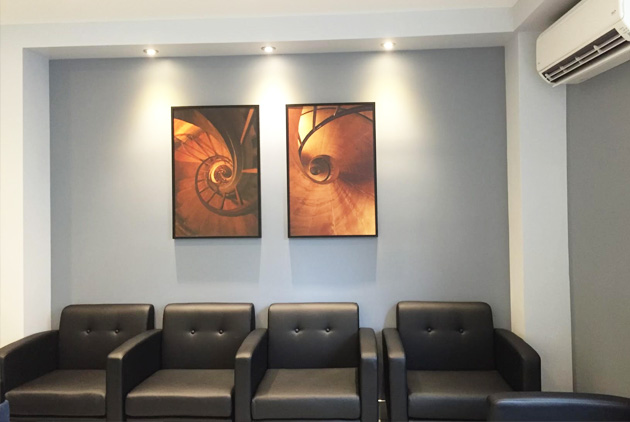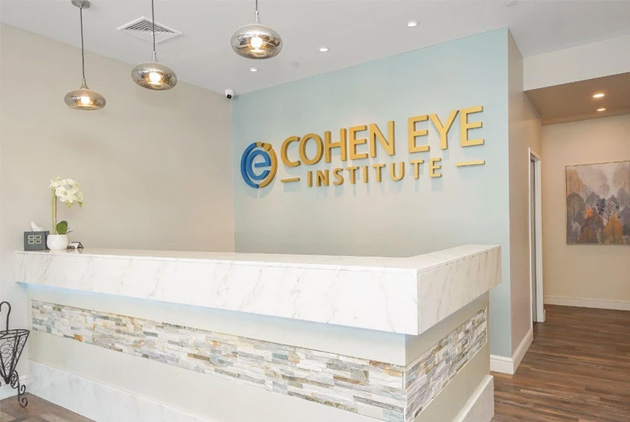 Since I was four years old, I had been wearing thick glasses because of my high astigmatism. My wish had always been to see clearly without having to wear my glasses. The surgery has changed my life immensely. I chose Dr. Cohen for my LASIK because of his level of professionalism and his educational background. The surgery was easy, painless, quick and the minute he finished I was able to see perfectly without my glasses.
Niloufar Tabari
Before LASIK, I had to buy new glasses and sunglasses every year. It was a hassle always losing them. The day of surgery I was able to see great, and the day after I resumed my normal activities. After much research and multiple appointments with different doctors, I chose Dr. Cohen because I felt that he was the most professional and reputable. LASIK was the best investment I've made for myself.
DMITRIY SLOBODYANIK
I always wanted to wait to have my cataract surgery because I was nervous, but after seeing Dr. Cohen, my mind was put at ease and I proceeded with his recommendation in having my cataracts removed. After having my surgery, I can now say all my anxiety was for nothing. The surgery was quick and painless, and I am not wearing glasses for the first time since 4th grade. I am very happy with my decision.
Jane Adams (Toric Lens)
We went with Dr. Cohen's recommendation and chose the multifocal lenses. Now, four years later, we can see without needing glasses, watch television and read the small print on newspapers and prescription bottles. Our decision to spend the money and have the surgery was the best decision we have ever made in our lives, other than getting married!
Mr. & Mrs. Pollina
I am looking forward to not wearing glasses or contacts anymore and go swimming. tTe procedure was so easy; piece of cake. I could see the clock without squinting. Dr. Cohen was very informative and made the whole experience pleasant. He walked me through everything. I am the biggest chicken, if I could do it, anyone can do it.
Theresa's LASIK Procedure Before & After
Dr. Cohen and I were classmates in medical school. Both my parents and myself have had cataract surgery with Dr. Cohen. Before surgery, my ability to do professional work, driving and most of my everyday activities were impaired. I am very surprised and impressed by my vision. The surgery was easy, quick and convenient. Dr. Cohen is very talented, extremely smart and very personable.
Dr. DW Chen
I was 43 years old and had developed cataracts. I am a detective in Middlesex County and need my vision all the time for reading house numbers, license plates and identifying people. The cataracts began making my job more difficult. After being told by multiple doctors that I was too young for the surgery and nobody wanted to touch it, I finally saw Dr. Cohen. He did my cataract surgery with ease and the results were like night and day. I couldn't ask for anything better.
Joe W
Dr. Cohen came extremely recommended to me. I saw the results of other people that I know and really wanted to get a surgery too. I actually wanted to get it done a few times before, but he said, I am not ready yet, because I was abusing my contacts. I had to stop wearing them for a while. My vision a day after was 20/20. Thank you so much Dr. Cohen! You are a life saver.
Egal Gabby's LASIK Experience
I am very very happy with my results. I am super happy I did it and recommend it to everyone. It's great falling sleep on the sofa and not have the guilt feeling of not removing my contacts. My experience here was very nice. everyone was supper nice and understanding. The procedure was very easy and quick. After the procedure was done, Dr. Cohen asked me to look at the clock and I could do that; it was really weird.
LASIK Post-op
I work in Manhattan. I am an operating engineer. When I was 14 years old I needed a cornea transplant on my right eye. I really couldn't see well even after the surgery. I recently went to Dr. Cohen and he did a procedure on my right eye. It drastically improved my vision. I can actually street signs and news paper and television.
Charlie's PRK Post-op
I did a PRK with Dr. Cohen and I am absolutely so happy that I have done this. Dr. Cohen gave me two options, but recommended the PRK for me because I had bad astigmatism on my right eye. I am so glad I did it. As soon as I was finished, I could see very well. I had no pain and my vision was clear immediately after. The vision got better and better as days go by.
PRK Post-op
I have been wearing glasses since 4th grade and I am very excited to not ware them anymore. Dr. Cohen was recommended to me by a friendly co-worker. Right after surgery I could see. It was pretty quick and no pain at all. One day later I was 20/20. There was no discomfort. I got all my questions answered at 1 day post-up.
Amy's Before & After LASIK Experience
"I thought it was amazing. after lasik surgery I took a nap for 2 hours and I could see."
EFFENDY W
I am a veterinary surgeon and before cataract surgery I was having trouble with the lights in the operating room and night driving. I am now seeing perfect distance, near and intermediate without glasses or contacts!
Laurie Farragher, DVM
The procedure was very painless and quick. At 1st day post-op My vision is a lot better than when I had contacts.
Greg's LASIK Experience
"l had Lasik Surgery yesterday. Woke up this morning and without glasses I could see very well and no real pain or discomfort."
Frank Beres
"Completely painless, over very quickly. They explain to you the entire time what's going to be going on. My vision today is better today than it was with corrective lenses prior to Lasik surgery."
Greg Z
"The Cataract surgery was quick and painless. the staff put you at ease and Dr. Cohen is an excellent doctor, I could see today without glasses,I have been wearing glasses since the 4th grade"
Jane adams
"The experience of LASIK surgery was easy and not as scary as I thought it was going to be. I am looking forward to starting my day without having to put contacts in."
Jennifer
"I had LASIK surgery 24 hours ago and I can see 20/20. I had no pain. .My follow up appointment was very thorough, I got all my questions answered."
Amy
"I did a lot of research and Dr. Cohen came highly recommended. I've seen what he is done for other people and so I trusted him. I am very happy with the results of my LASIK surgery, I am super glad I did it."
Egal G
"My glasses weren't helping. after the cataract surgery with Restor lens was done, I could see. The surgical process was fantastic. I got in there and before I knew it, it was over."
A.G
"Dr. Cohen put special lens (Restor) in my eyes so at night I could drive and at day I could read. everything without glasses"
A.B
"I had cataracts (with Restor Lens) in both eyes, I probably couldn't pass the DMV test, the surgery was relatively easy. The surgery recovery was very quick, and after 2 weeks I was better than normal."
Ron L
"After numerous doctors, I found the best Doctor, Dr.Cohen, I would not hesitate to recommend him to anybody. He's very professional, he's a great surgeon."
Dianie
"I would recommend LASIK surgery, because it was easier than I thought. it was painless and remarkably quick. it was about 5 mins total and it erased 25 years of me not being to see."
Christopher Nelson
"My vision is now perfect, one day after cataract surgery on the second eye, I could see like an eagle.
Laurie Farragher
"Dr. Cohen is very nice. the staff made the whole experience of LASIK surgery more pleasurable to the point that my nerves were not completely frazzled. Dr. Cohen talks you through everything so you know what to expect."
Theresa
I chose Dr. Cohen for my cataract surgery with a multifocal lens implant because over the last 20 years of knowing him and referring many of my patients to him, he never made a mistake. I couldn't be happier with my vision
Dr. John Lipchak
Before the surgery I couldn't see enough to drive. The surgery was relatively easy, and recovery was quick. I had no pain or discomfort. Within two weeks I was better than before and could read the newspaper and crossword puzzles. I find that the surgery was a miracle.
Roy Lindsay (Restore Lens)
A.B. I can see clearly while driving and reading, both day and night, without glasses.
Restore Lens Cataract Surgery
Before my surgery I wasn't able to see distance or up close even with glasses, after the surgery I can see far distance with one eye and small print with the other. The surgical process was fantastic.
Cataract Surgery Restore Lens
I don't have to worry about picking up new lenses and glasses and how they fit. I don't have to worry when I travel if I packed my glasses and lenses.
Patrick Krik
Before Lasik, I had tired eyes from contacts, dry eyes and overall needing contacts and glasses. I can see 20/20 now and my eyes are not dry.
Alica Velasco
I was a little nervous but excited for results. I decided to go with Dr. Cohen, because I looked him up online and he had very good reviews. I also had a good experience with the staff here. On 1'st day post-op, my vision was great. I am looking forward to wake up and see.
Jennifer's LASIK Experience
Enhancing your
Vision

is our mission